Amazon Music Is Releasing a Notorious B.I.G. Documentary on the 25th Anniversary of 'Ready to Die'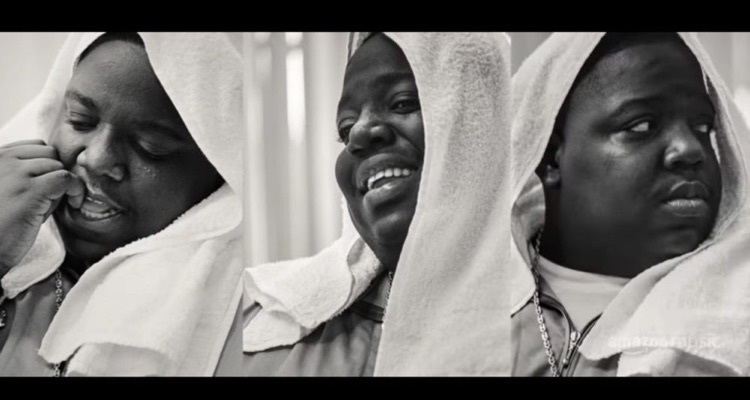 Amazon Music is hoping to duplicate the success that it had with its Beastie Boys mini-documentary Still Ill by releasing a mini-documentary about famed rapper Notorious B.I.G.
The film is called The Birth of Biggie: 25 Years of Ready To Die and it celebrates the 25th anniversary of the rapper's heralded debut album Ready To Die.
As Notorious B.I.G. died more than 20 years ago, the film did not have the same type of access that the Beastie Boys documentary enjoyed.  But it does have a similarly tight focus.  The mini-doc zeroes in on the period of the rapper's life at the very beginning of his career as he shot to stardom.
Participating in the film are Notorious B.I.G.'s biographer Cheo Hodari Coker as well as the producers of Ready To Die, DJ Mister Cee and Easy Mo Bee.  Former Bad Boy/Arista Records promotion senior vice president Rob Stone also participated in the film, which further includes rare audio interviews with the late rapper.
The film eschews interviews with those who have already appeared in other documentaries about the rapper, such as his mother.
The film particularly chronicles how Notorious B.I.G. became a star after Puff Daddy discovered him and after Bad Boy signed him to a record deal for the album that he will always be remembered for.  Amazon Music is also providing a companion audio-only documentary that has the same name. Available only on Amazon Music and only to Prime members, this audio documentary contains longer interviews than those featured in the film.
The film is not the only way fans of Notorious B.I.G. can celebrate the 25th anniversary of Ready To Die.  GetOnDown.com and Rhino will be putting out a limited-edition boxed set of the album.  This will include every track from Ready To Die as well as two additional tracks — "Just Playing (Dreams)" and "Who Shot Ya" — on a collection of 9 7″ colored vinyl records.
Check out the trailer below.